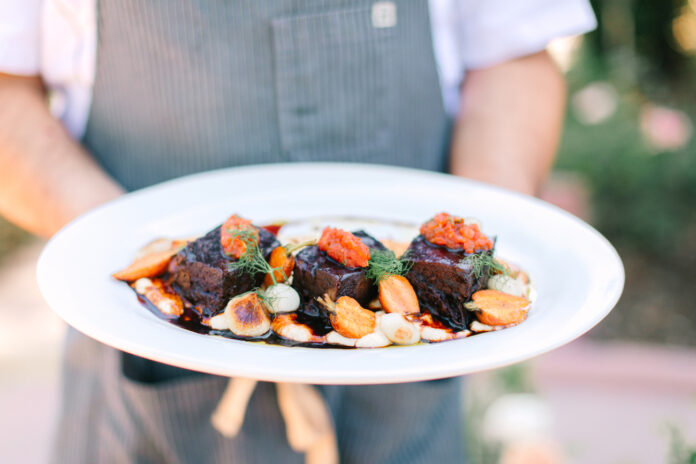 Winter can be such a romantic time of year, which makes menu planning for this season the perfect opportunity to incorporate some very cozy and comforting details.
We worked with Be Inspired PR to pitch a few of our favorite seasonal swaps to make winter weddings all the more memorable alongside many other great tips shared by vendors we love working with. Below are a couple of our suggestions!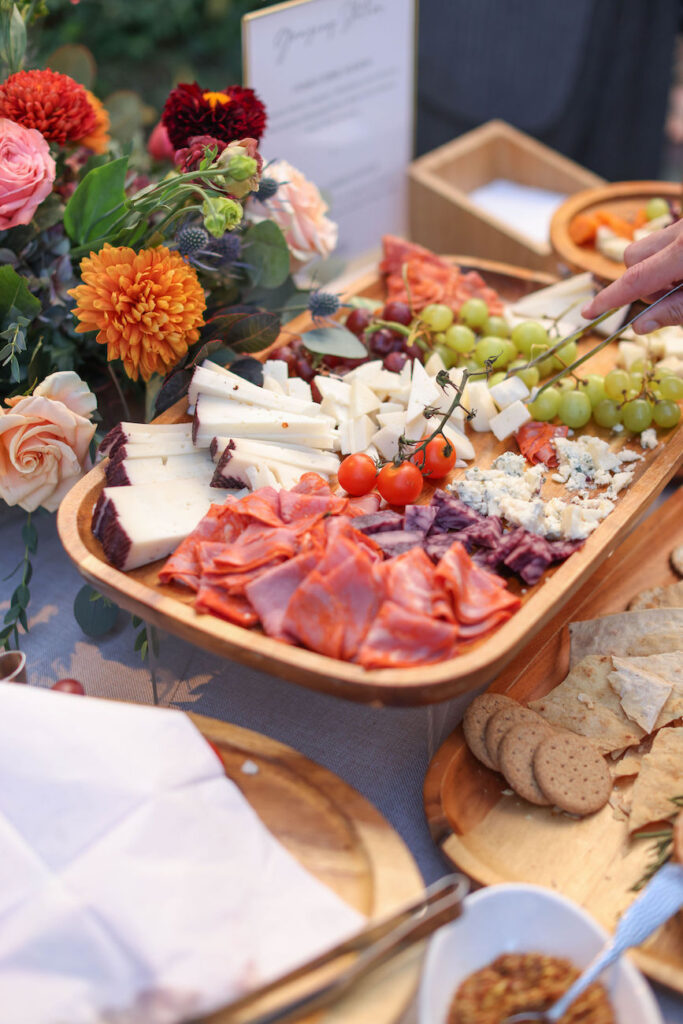 1. Braised meats: Winter is the perfect time to swap out grilled steaks and instead bring in braised dishes that are oftentimes more comforting, hearty, and able to embrace warming ingredients such as cinnamon and spiced purées.
2. Charcuterie Spread: The colder months are full of amazing seasonal ingredients. Why not create a hearty charcuterie table full of the cheeses, meats, dried fruits, grains, and pickled veggies that we all love to graze on this time of year? Figs and persimmons would be great winter additions, as well as red wine-soaked soft cheeses, and roasted spiced nuts.
For more ideas, head over to the feature in 'Destination I Do' for the full article!