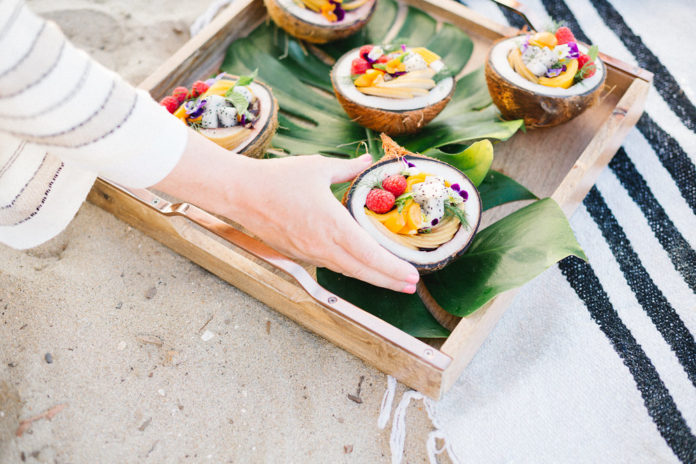 Summer Lovin'!
Inspired By This has featured this family-beach-party produced by Jacquelyn of Beijos Events. Family friends enjoyed a sweet boho-set up, beautiful Newport Beach weather, Acai Coconut Bowls + Hamachi Sushi Lettuce Cups & a fantastic paddleboard session! See the fresh, delicious menu we served & how to really celebrate the end of summer.
Vendor Love:
DESIGN, STYLING:BEIJOS EVENTS | PHOTOGRAPHY:ALLISON BERNIER | CONCEPT:ART OF BEING FEMALE
PADDLE BOARDS:VESL | PAPER GOODS:POPPYJACK SHOP | FLORAL DESIGN:ROOTED AND WILD CO.
CATERING:COLETTE'S CATERING | NAPKINS:HOSTESS HAVEN | BOYS' SHORTS:SEAESTA SURF
BLANKETS:GUNN & SWAIN | PILLOWS:KAWAIIAN LION | MUD CLOTH PILLOWS:BOHO PILLOW